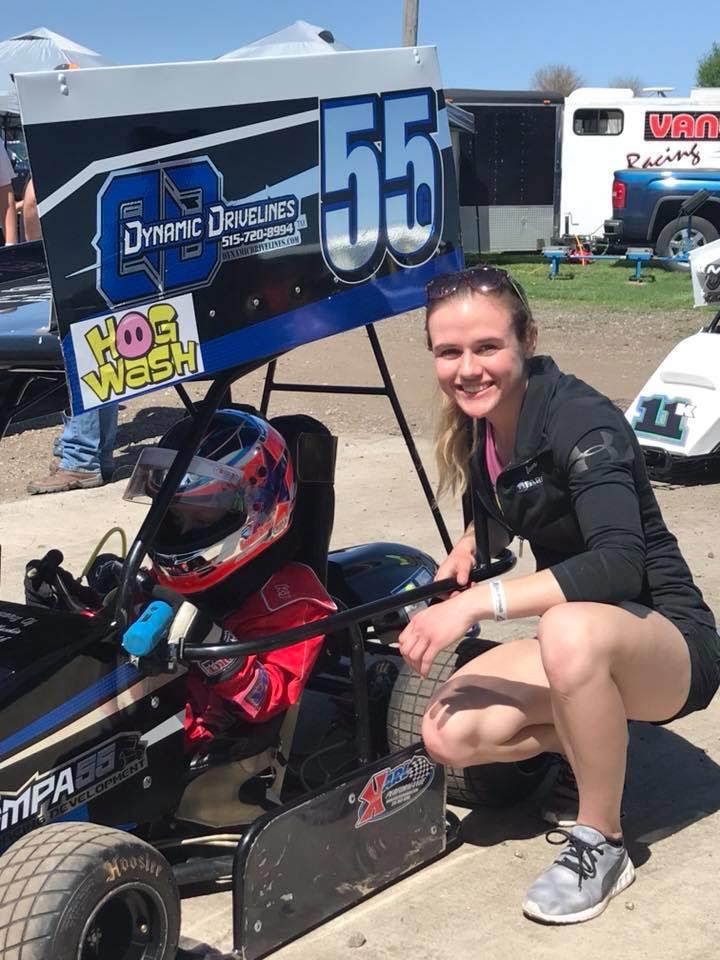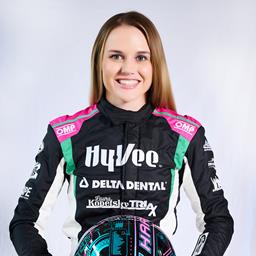 ---
What Racing Is All About
I'm a firm believer God works in mysterious ways. This past weekend has been one that has proven that yet again, when what was expected to be just another race weekend turned into so much more. Compass Racing Development has been the greatest thing that has ever happened to me since the program was founded in 2015. It's been amazing to see how much has come full circle within the program, a lot of which occurred this Sunday.
On April 17, 2010, my dad and I rode in his pickup truck to Newton Kart Klub, towing my #55 box stock outlaw kart to the first race of my rookie year. That night, I went for one of the biggest rides of my career when I flipped end over end multiple times and ended up in the ER. I almost quit when I had hardly even begun. However, I got back behind the wheel, and five years later I founded my own driver development program while entering my second year racing 305 sprint cars at Knoxville Raceway. As most of our followers know, Compass originated when I put together my 'dream kart' and selected a child to drive it that was deserving of the opportunity. There's billions of people in the world, but there's no doubt that an eight year old boy by the name of Gage Stevens was the one. At the time, Gage was struggling with issues in his family that were preventing him from being able to race after one go-kart race at Newton Kart Klub. However, he put everything behind him and had a very successful three seasons in the #55G. Looking back, those victories produced more than just trophies. They converted a relationship from strangers to family, they converted sad tears to happy tears, and they guided everyone involved to where we are today.
As the 2018 season rolled around, Gage's family began to see a healing and restoration that paved the way for a big wish of Gage's to come true – the chance to go racing with his father. Combining his Compass number, 55, with his father's old racing number, 71, Gage entered this season in a kart of his own carrying the number 51.
This past Wednesday, I received a phone call from my friend Joe, a crew guy for professional sprint car driver, Brooke Tatnell, a big idol of mine growing up. He wanted to know if there was any chance I would have any karts available for Brooke's son, Garrett Tatnell, to run at the upcoming race at Newton Kart Klub that Sunday. With only a few days until the race and an appearance and race of my own in between, I wasn't sure if there'd be enough time. However, something was telling me it was important to make it happen no matter what. On any given Saturday night, you can see Brooke ripping around Knoxville Raceway in the #55 410 sprint car and me in the #55 360 sprint car. However, on Saturday, May 5th, Brooke, Joe, and I crowded around the #55G box stock outlaw kart fitting little Garrett in the seat for that Sunday's race.
Today, Sunday, May 6th, 2018, became one of my greatest racetrack memories, even though I wasn't behind the wheel myself. Today I got to watch Gage Stevens go to victory lane for the second time this weekend at Newton Kart Klub. Gage won in the #51, with his father turning the wrenches, and his family, his entire family, watching every lap. Today I got to watch Garrett Tatnell race for the first time ever in the #55G box stock outlaw kart at Newton Kart Klub (and drive from last to 5th), while his father watched proudly from the fence. Today, 8 years later at the age of 21, covered in dirt, grease, and one heck of a sunburn, I rode home at sunset in my dad's pickup truck from Newton Kart Klub, towing my #55 box stock outlaw kart.
At the start of this season I wrote Gage a letter wishing him best of luck with the new chapter in his life. In it read, "Dear Gage, there's a song that says, "Just to see you smile, I'd do anything that you wanted me to, and all is said and done, I'd never count the cost, it's worth all that's lost…just to see you smile. That line always makes me think of you, because that was always my goal. I'm not a perfect crew chief, I'm not a perfect mentor, I'm not a perfect team owner, but through this sport and these experiences, I hope you come to better know the one who Is." As this weekend comes to a close, I don't think I could've said it any better.
Sometimes life seems easier if you just say no. Because sometimes life can be scary when you have too much on your plate. For me, there's nothing more terrifying than the thought of how different things would be today if I would've said no to getting back behind the wheel in 2010 or said no to starting Compass in 2015. If there's one thing I've learned, it's that there's not a win in the world that could ever mean more to me than the people in this sport and the families that have been a part of Compass. I don't want any thanks, as that's not what this is for, and I feel I owe more thanks to the children and families of Compass for letting me be a part of their lives.
However, my hope is that anyone reading this can take two things from this story. First and foremost is to always try and spread a little more love to the world and those around you. No one is perfect, and everyone is a little broken. Love those who cross your path because you never know what someone might be going through. Second, when your heart is telling you to say yes…say yes. No matter how busy you might be, you never know what one yes might lead to. Or, as I always say…life is a journey, let your heart be your compass.
---
Submitted By: Kevin Haase
Back to News